What's new with the cat?

FOR IMMEDIATE RELEASE

May 2, 2013
Mariam Kobras Wins Second Independent Publisher's Book Award,
Under the Same Sun Snags the 2013 IPPY Silver Medal
Buddhapuss Ink LLC, a NJ based book publisher, announced today that Mariam Kobras, of Hamburg, Germany, has won the 2013 Independent Publisher Book Awards' Silver Medal in Romance for her book: Under the Same Sun: Book II of the Stone Trilogy. Kobras said she was "thrilled, beyond thrilled, stunned" with the news. Under the Same Sun, which released in October, 2012, has been a bestseller on Amazon in Contemporary, and Women's, Fiction. This is Kobras' second book, and second IPPY. In 2012, she won the Bronze Medal for her first book, The Distant Shore: Book I in the Stone Trilogy. "Winning the award for her first book was recognition of just how talented a writer she is. The second award removes any doubt one might have had that she is truly a phenom." said Buddhapuss Ink Publisher, MaryChris Bradley. "Her writing is extraordinary and her reviews prove it. We extend our hearty congratulations to Mariam for this well-deserved award!"
Mystery Times 2013 Competition Opens April 1st, 2013!
Get all the info here!
Emerging Voices Imprint - Sweet William
Released in March of this year to outstanding reviews, Buddhapuss Ink has pledged to donate 10% of the first year's profits from Sweet William to the Coalition for the Homeless! Help us help those who by a twist of fate are living on the streets. At the same time, you get a great book and it's just $2.99. Now that's a WIN WIN!
A novella by Martie Odell Ingebretsen, Sweet William will capture your heart.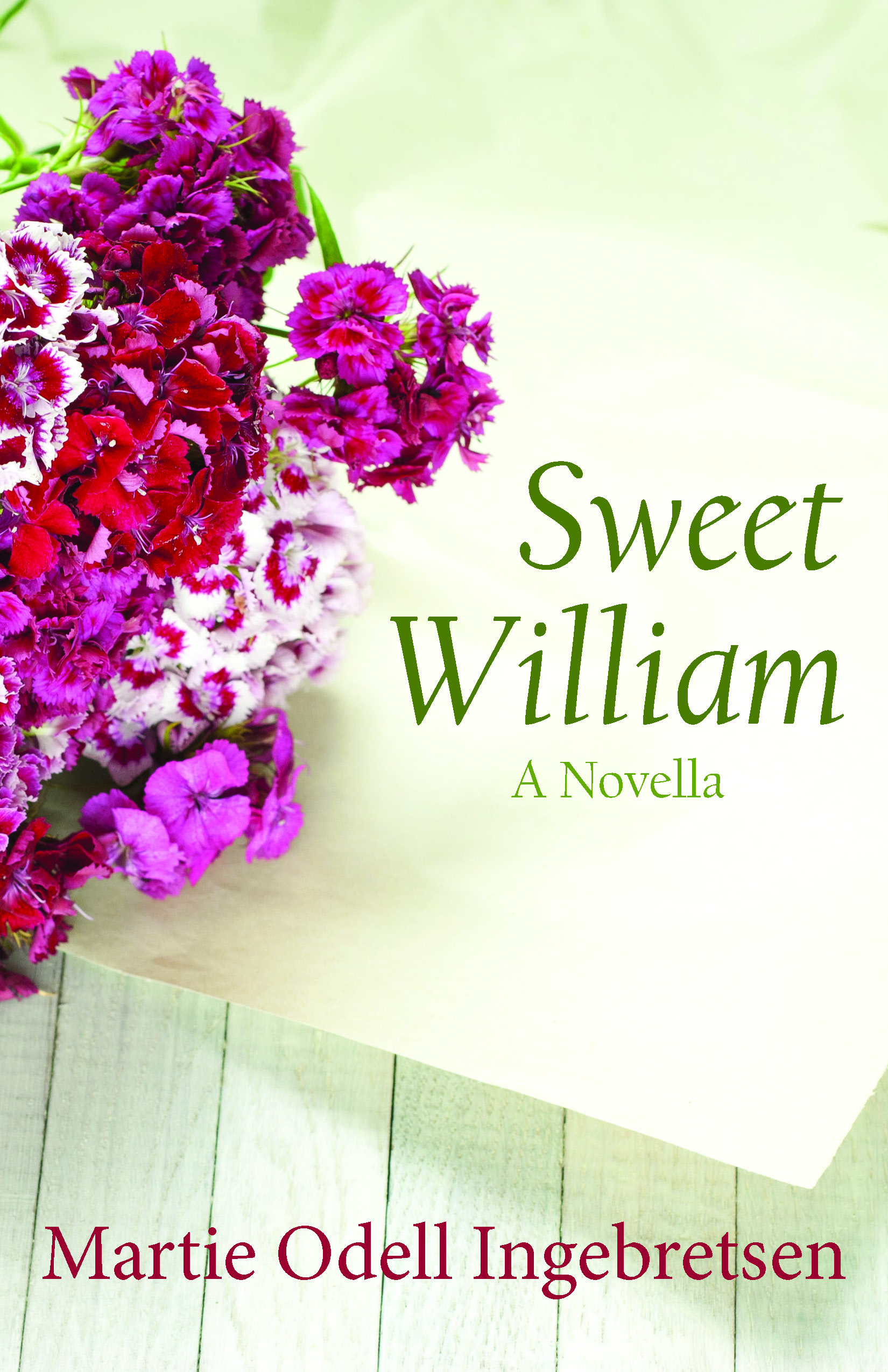 William's arrest on suspicion of child molestation is the catalyst that finally puts him back on the road to recovery. For too long he was caught in a web of guilt that turned him from the owner of a successful chain of gas stations, and loving family man, into a homeless alcoholic who spent his time dreaming. What appears to be just one more turn of bad luck turns out to be the turning point that allows him to open the door to the past and, at long last, accept it, and the love of the people around him. Slowly, life welcomes back William, and he is ready to embrace it once more.
Martie was born in Pasadena, California. She studied English literature, creative writing, and child development at various universities. Inspired by her father—whose stories were published in The Saturday Evening Post—she has been writing since the second grade. She strives to create characters who are always learning, growing, and trying to find answers to big questions. Her poetry has been published in journals, magazines, and various anthologies. She and her husband currently live in California, as do their two sons and four grandchildren. Sweet William is her first novella.
Mystery Times Nine 2012
Launched in early December, Mystery Times Nine 2012 rode the Amazon Hot New Releases List for a full month from pub date! We are so proud of all the winners in this year's edition. You'll want to pick up a copy for your favorite mystery fan.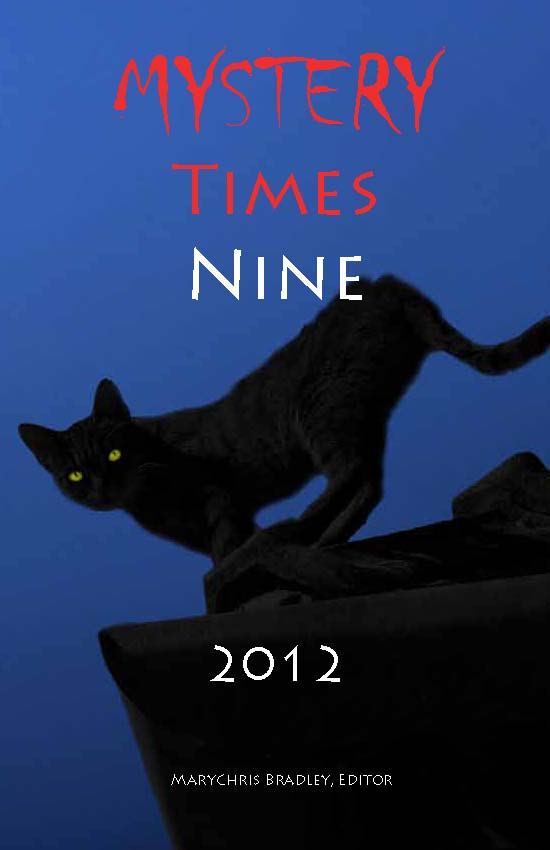 Legend has it that a cat has nine lives, but this cat has nine tales, tales of murder, mystery, intrigue, and revenge. Written by both new and established authors alike, they are gathered together in our second annual Mystery Times collection.Selected from over one hundred entries, they were rated by three panels of judges. Each judge was given the same set of parameters to use and each brought his or her own unique talents and tastes to the task at hand.
There is something here for every mystery fan, from hardboiled to paranormal. Each one is a small bite of mystery that will satisfy and delight even the most discerning of readers. So, sit down and indulge.
We guarantee you won't be able to stop at just one!
The second book in the Stone Trilogy from the award-winning author, Mariam Kobras, Under the Same Sun is available in paperback and kindle editions.
There comes a time in life when you realize that neither fame nor wealth will carry the day. It's the moment when all that matters are love and faith.
Stand with Naomi on a lonely beach as she faces her greatest threat and discovers that nothing is more important than her love for Jon.
Blogger/Reviewer Nita Beshears said: "She expertly stitches events and feelings together to form a tapestry that one can almost reach out and touch. Her descriptions are beyond good. She writes with layers, much like a quilt.  Each sentence another stitch in the written quilt, the story.
While Under the Same Sun is the second book in the series, it also stands alone. That is you can read it and understand who everyone is without reading The Distant Shore, but why would you want to?"
Watch for Book III of the Stone Trilogy, Song of the Storm, scheduled for 2013!
Be sure to check out Mariam's new blog site where she's hosting other new authors. But, before you go, take a break and read the first two chapters of her new book:
BACKLIST NEWS
The Distant Shore by Mariam Kobras hit the Top 100 on Amazon's Women's Fiction list in February this year.
The Last Track by Sam Hilliard, was #1 om the Amazon Top 100 Suspense List in February. Watch for an upcoming promotion featuring this book in late May! Sam told me to tell all his fans that he is working on the second Mike Brody book now!
Watch the trailer, read the first chapter!
But wait - There's more!
We will be posting the rules and submission call for 2 NEW writing competitions here and on our blog, shortly, so get those pens and pencils ready.
Well, that's it for now.