What's new with the cat?
NOTE: Sometime between February 10th and February 24th, our webhost will be changing the server this website and our email accounts are on. Everything should go smoothly as they migrate the files, but if you experience any hiccups during that time, please bear with us.
It's 2034. Don't Question the Government. They Know What's Best for You.
Or Do They?
Buddhapuss Ink LLC
Signs Author Tracy Lawson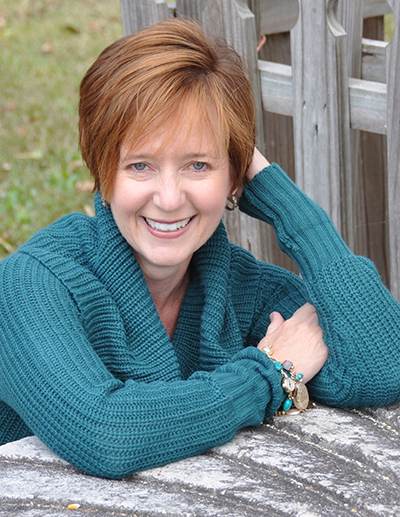 FOR IMMEDIATE RELEASE November 25, 2013
Buddhapuss Ink LLC, a NJ based book publisher, is pleased to announce the signing of author, Tracy Lawson's debut New Adult novel, Counteract, with first rights on the next two books in the trilogy. The book is set in 2034, just as the US braces for a chemical weapons attack—but is the government's antidote the greater threat? A Fall 2014 release date is planned.
"Readers who love dystopian novels like Fahrenheit 451, Brave New World, and 1984,  will love this series." said MaryChris Bradley, Publisher of Buddhapuss Ink LLC. "We are excited to be publishing our first book for the New Adult audience by such a talented author. Counteract is the story of a guy and a girl brought together by a  terrorist attack, and the discovery that sets them racing to expose a high level conspiracy that might destroy the country from within."
"I write dystopian fiction partly so it will stay. . . fiction." states Tracy. "I believe that introducing these themes in books geared for this age group will open their minds to the ideas presented, and better prepare them to take on the task of becoming the thinkers, and questioners, our future may depend on."
Tracy Lawson knew she wanted to be a writer from the time she could read. In the first grade, she authored sixty-seven contact-paper bound books. Though that pace proved impossible to maintain, she always intended to be a "real" author one day.
While working toward her Bachelor's degree in Communication at Ohio University, she studied creative writing with Daniel Keyes, author of Flowers for Algernon. After short stints as a media buyer, and an investigative analyst, she settled into a 20-year career in the performing arts, teaching tap in Columbus, Ohio, and choreographing musicals. Though her creative energies were focused on dance, she never lost her desire to write, and has two non-fiction books to her credit: Fips, Bots, Doggeries, and More, winner of the 2012 Ohio Professional Writers Association's Best Non-fiction History Award (McDonald & Woodward), and Given Moments (Fathers Press).
Tracy's love for writing new adult fiction is sparked by all wonderful teens in her life, including her daughter Keri, a college freshman. Counteract is Tracy's first novel.
BUDDHAPUSS INK LLC is based in Edison, NJ. Founded in 2009, it is led by Publisher, MaryChris Bradley, a 30 year veteran in the book industry. "Our company mission is to 'Put readers first' and we are committed to finding and growing new authors at a time when the major houses seem to have turned their backs on writers who don't already have a well-established track record or movie credits to their name."
Bradley can be contacted at Publisher@BuddhapussInk.com.
www.BuddhapussInk.com Website
   http://buddhapussink.blogspot.com Company blog
@Buddhapuss on twitter     Buddhapuss Ink LLC on Facebook
COVER REVEAL

Message From a Blue Jay - Love, Loss, and One Writer's Journey Home
From an astonishing blue jay to a lone humpback whale, from the back roads of her home town to the streets of Jerusalem and the Tower of London, debut author Faye Rapoport DesPres examines a modern life marked by a passion for the natural world, unexpected love, and shocking loss, and her search for a place she can finally call home in this beautifully-crafted memoir-in-essays.
Mystery Times 2013 Winners Announced!
Get all the info here!
The conclusion to the Stone Trilogy from award-winning author, Mariam Kobras,Song of the Storm is available in paperback and kindle editions.
When dreams come true for some and worlds crash for others, when friendships are tested and true love is found at last--that is the Song of the Storm.
The conclusion of the award-winning Stone Trilogy brings the love story of Jon and Naomi full circle; with some things lost and some things gained, they discover the true value of love and family, and the high cost of survival in our world today.

BACK COVER EXCERPT

"With a sigh, he turned around. There she was: Naomi, a slender, fragile woman with fair skin and black, curly hair, big, dark eyes, and a lovely mouth, the vision of all his dreams, the heart of all his songs, his reason for being alive. He could close his eyes, and his hands would be able to trace her shape in the air, every curve and angle, every breath. . . .
They had come so far, through so many trials, and here they were, in calm waters, as if every song of the storm had been sung, and were only memories now."

Advance Praise for Song of the Storm:

"[A]s well-written as the two previous books. Mariam tugged my heartstrings, made me feel I was inside the story, and left me wanting more. This is one I will want to reread." ~ Sharon Allert

"Kobras drops readers straight back into the emotionally taut lives of Naomi and Jon, leaving us breathless from the first scene. She knows how to unfold a story, leaving us curious and anticipating every delicious revelation. As if that weren't enough, she provides the gift of beautifully constructed sentences the kind that demand we stop and savor the moments of her characters lives. With lush writing and perfect pacing, Kobras really delivers with this storytelling feat." ~ Johanna Harness, author of stories for young people set in the American West

"It brings new depth to the saga of Jon and Naomi and continues to delight with well-written prose that captures the reader's imagination." ~ Delores Hipps, television producer, WSET ABC13
Be sure to check out Mariam's blog site where she's hosting other new authors. But, before you go, take a break and read the first three chapters of her new book:
Released in March of this year to outstanding reviews, Buddhapuss Ink has pledged to donate 10% of the first year's profits from Sweet William to the Coalition for the Homeless! Help us help those who are living on the streets. At the same time, you get a great book and it's just $2.99. Now that's a WIN WIN!
A novella by Martie Odell Ingebretsen, Sweet William will capture your heart.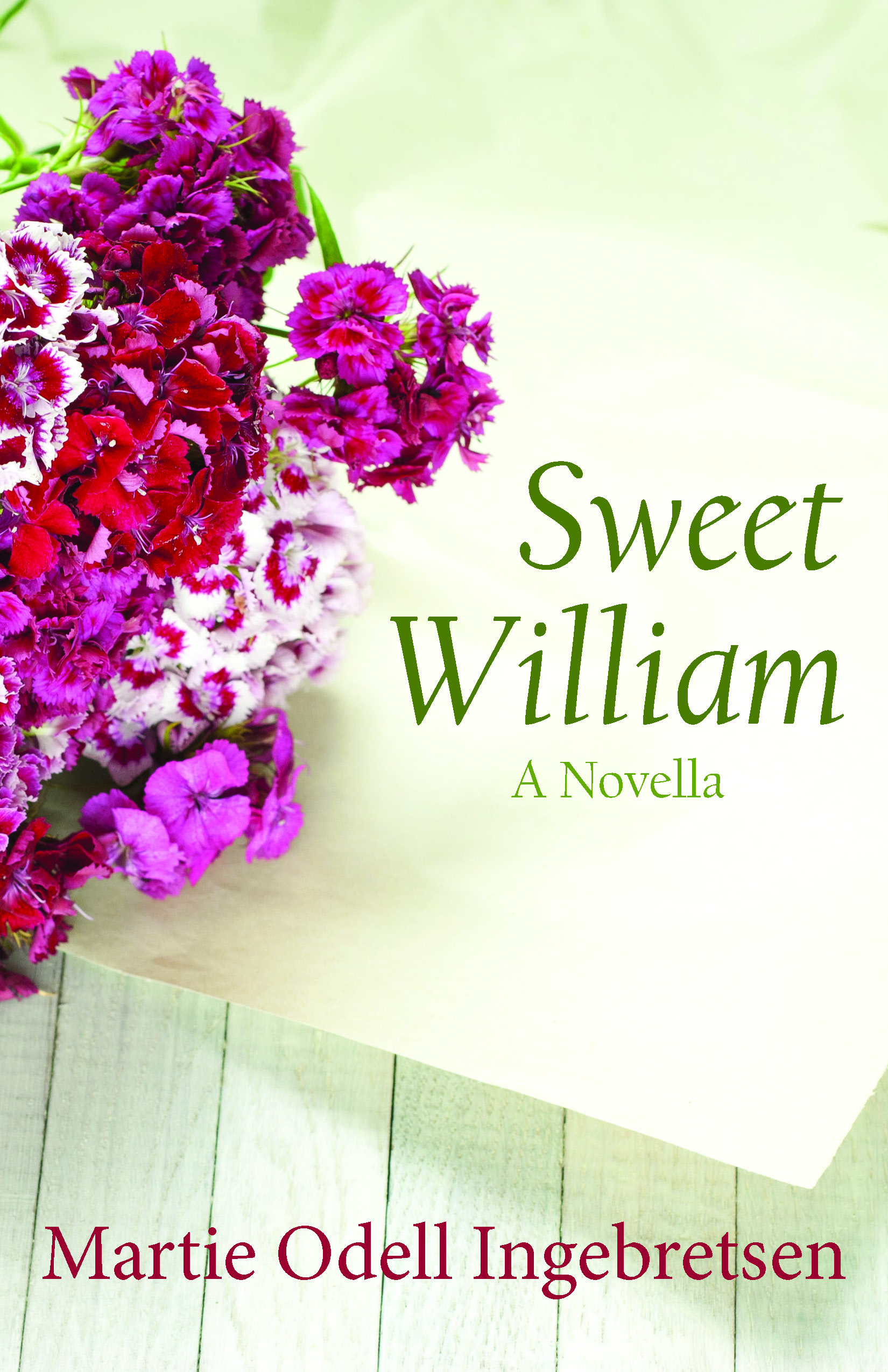 William was a happily married father, working as a mechanic when his life begins to slowly unravel.

Since the tragic deaths of his wife and young son, William has been trapped in a circle of depression, grief, and homelessness. When William is picked up on suspicion of child molestation, is it just more bad luck, is it the catalyst that will allow him to open the door to the past and, at long last, accept it and the love of the people around him? Slowly, life welcomes William back, and he is ready to embrace it once more.
Martie was born in Pasadena, California. She studied English literature, creative writing, and child development at various universities. Inspired by her father—whose stories were published in The Saturday Evening Post—she has been writing since the second grade. She strives to create characters who are always learning, growing, and trying to find answers to big questions. Her poetry has been published in journals, magazines, and various anthologies. She and her husband currently live in California, as do their two sons and four grandchildren. Sweet William is her first novella.
Other News:
The Distant Shore by Mariam Kobras hit #1 on Amazon's Women's Fiction list in February this year.
The Last Track by Sam Hilliard, was #1 on the Amazon Top 100 Suspense List in February. Watch for an upcoming promotion featuring this book in late October! Sam told us to tell his fans that he is working on the second Mike Brody book now!
Watch the trailer, read the first chapter!
But wait - There's more!
We will be posting the rules and submission call for NEW writing competitions here and on our blog, so get those pens and pencils ready.
Well, that's it for now.